VISIT BELLESGUARD GAUDÍ
The visit to Torre Bellesguard allows you to get to know one of Gaudí's most complex works from an architectural point of view, but also take a walk through the history of Catalonia.
SPACE RENTAL
If you are looking for a new space, a totally virgin and surprising setting, halfway between Modernism and Gothic, and with the unmistakable brand of Antoni Gaudí, Bellesguard is your space.
PRACTICAL INFORMATION
In this section you will find useful information to plan your visit to the Torre Bellesguard Gaudí
TAILOR-MADE VISITS
Torre Bellesguard offers the option of being able to make tailor-made visits for special groups, longer or shorter visits than usual, in other languages or at different times than those scheduled.
Last News
Enjoy the latest news from the Torre Bellesguard Gaudí on our blog.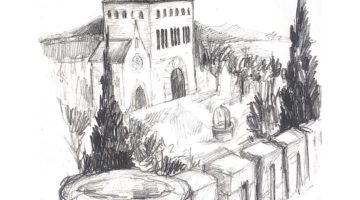 You know what? Bellesguard BEFORE Gaudí, chapel and library. Part II.
By: Ferran Garcés Very few parts -and objects- of the original palace have survived, five centuries before Gaudí, that stood in this place. The Christ in the photo is one of them. It was part of an area we will talk about today, the old chapel. A fundamental piece of the palace along with […]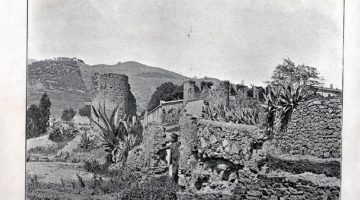 You know what? Bellesguard BEFORE Gaudí, castle and garden. Part I
By: Ferran Garcés In a publication from 1896, "Barcelona a la vista. Álbum de fotografías de la capital y sus alrededores" (Barcelona in Sight. Album of photographs of the capital and its surroundings), we can read: "Today, from the historic castle of Bellesguart, hardly anything remains except the name, written on a heap of ruins, […]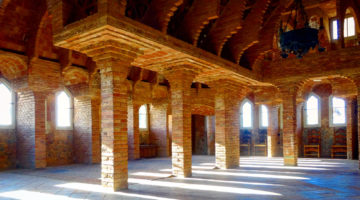 Did you know? Geometry revealed
By Ferran Garcés Antoni Gaudí is considered one of the most influential architects in the history of architecture, not only in the modernist but also in the modern movement. Among his main contributions, we remember his ability to play with the geometric forms of architecture. Today we inaugurate a series of articles to recall some […]