A day like today: Music from another era in another landscape
By: Ferran Garcés
The Torre Bellesguard is an ideal place to recreate the past and, at the very least, to feel transported back in time. Perhaps for this reason it has been the setting for different concerts of early classical music, such as the one we want to remember today, which took place in 1986 when Bellesguard was not yet open to the public. The filming was made possible thanks to the collaboration of the Guilera family, then owners of the house. Roger Justafré was in charge of the production, direction and script, and the concert was part of a programme entitled "Gaudí and Music", produced by TVE Catalonia. It was broadcast on the second channel in 1987.  On that occasion, the group "El Trio Divertimento" performed works by the composers Christoph Graupner (1683-1760) and Mozart (1756-1791), with original instruments of their time. In the first part, that of Graupner, they are chalumeaux, and in the second part, that of Mozart, corni di bassetto. We have chosen this video because, in addition to the musical pleasure, watching it allows us to appreciate how the landscape around the Bellesguard Tower has changed.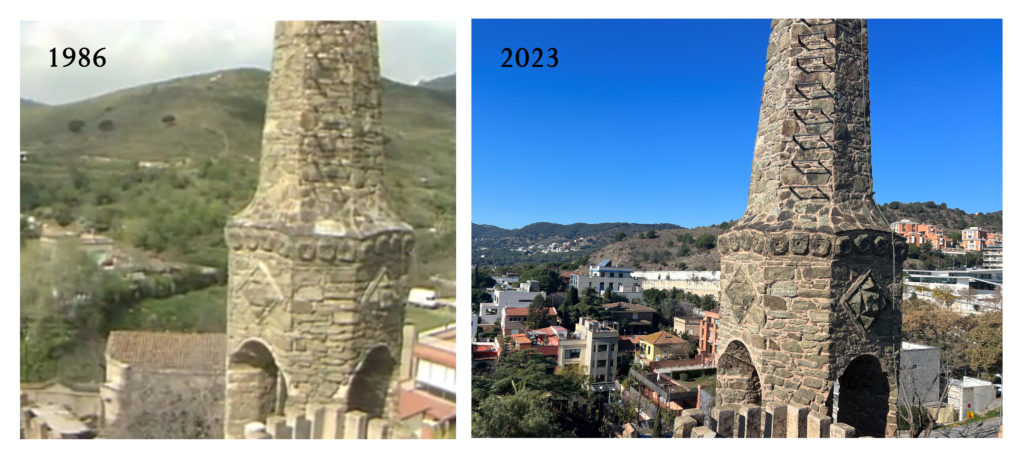 Another curious detail is the colour of the crown of the pinnacle. Then it was blue, this year white.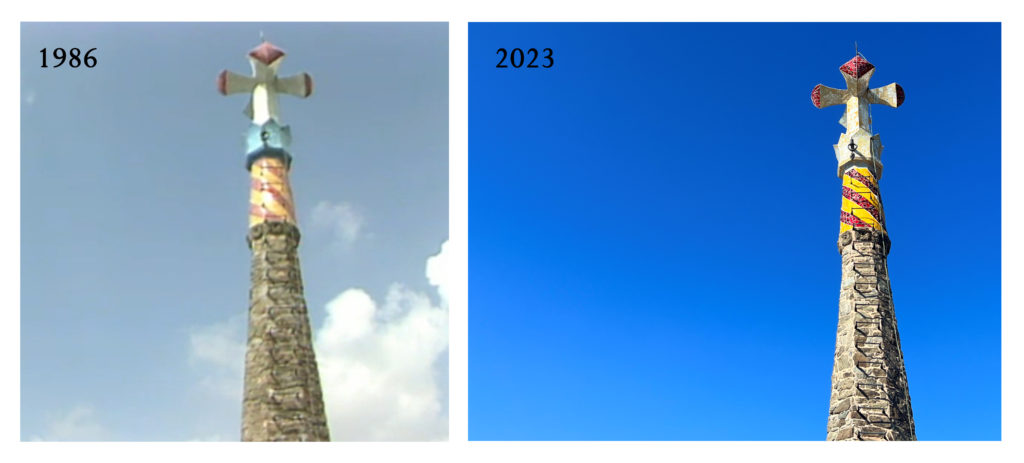 Finally, the hall where Mozart's concert is performed, the hall of the bricks or the hall of the music, is currently empty. On the other hand, in the video, we can see some furniture and a huge carpet a huge carpet which, until not so long ago, still decorated the room.