A day like today: Xavi Casinos and the secret passage of Bellesguard
By: Ferran Garcés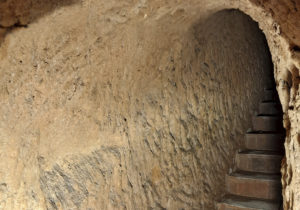 On a day like today, in January last year, Xavi Casinos, author of the popular blog "Barcelona Secreta" visited us to document a new article for La Vanguardia. The subject was one of the most unknown corners of the Bellesguard Tower, which, in itself, is one of the most unknown works of Antonio Gaudí.
We would like to thank Xavi Casinos, journalist and writer, for his interest and his contribution to bring Torre Bellesguard to the public.
If you want to discover the secret corridor of Bellesguard, do not miss his article.