On

November 2, 2023

Tags:
No Comments
10th Anniversary: The Values That Drive Us
By: Bellesguard Team
Bellesguard remains a great unknown to many, a hidden treasure yet to be discovered. We have taken advantage of our tenth anniversary to explain who we are, what we offer, why we are special, and what makes us unique.
Who we are and what we offer:
We are a cultural space; Bellesguard can be visited and also serves as a setting for various cultural proposals. Additionally, we rent out spaces for events, corporate meetings, team building activities, and film shoots.
As a house museum, we offer two types of visits: guided tours led by Bellesguard guides (available on weekends) and self-guided tours with audio guides (always available in six languages: Catalan, Spanish, English, French, Italian, and Russian). Moreover, exclusive tailor-made visits are possible outside opening hours, offering different additional services. We position ourselves as a Gaudí site that can be visited without queues or crowds, allowing for a leisurely exploration with a touch of quality. These visits encompass more than just architecture, providing a journey through two thousand years of the site's history, filled with legends, illustrious figures, and hidden symbolism.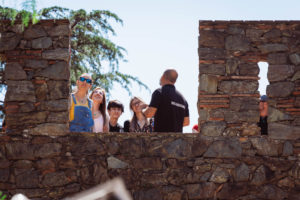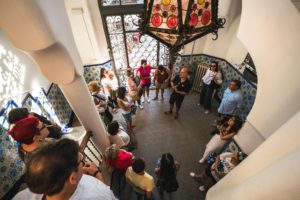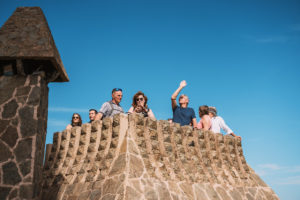 As a cultural space, we enjoy offering a variety of high-quality proposals, including concerts of various styles, theatrical performances for both adults and children, as well as art and photography exhibitions.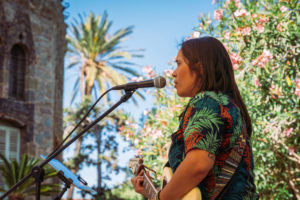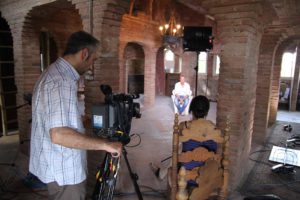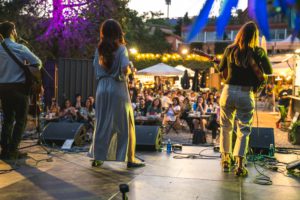 Lastly, we offer the rental of our spaces for private events, corporate meetings, and advertising, film, and TV shoots. Our gardens host well-known markets drawing thousands of visitors, such as BCN en las Alturas (fashion and trends), The Wedding Market (wedding-themed), and Eat Gaudí (gastronomy).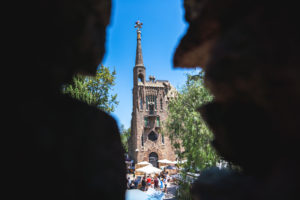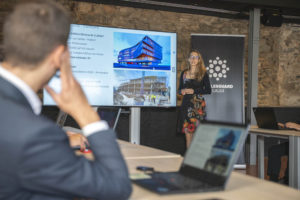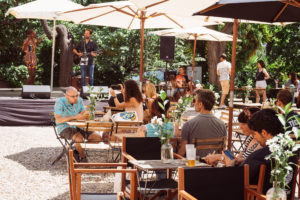 Why we are special and what makes us unique:
Several factors characterize us. Firstly, Gaudí's work itself, built on lands steeped in history, where significant figures of our past converged and pivotal events that shaped our present occurred. This history inspired Gaudí to create a work distinct from others, rich in symbolism and allusions to the past.
Our location also defines us. While not in the city center, Bellesguard offers an environment of silence, enabling a calm and unrushed contemplation of the work, free from queues and crowds. It provides an experience challenging to find in other city museums. Immersing oneself in the energy of Bellesguard, sitting on garden benches, and getting lost in the details, light changes, and birdsong is part of this unique experience.
Our team. We are a small, almost familial team working daily to provide the best service and visitor experience.
Above all, our values speak for us, defining and making us unique. We have highlighted five values that cascade into many others linked to these primary five.
Rigor, our commitment to research and knowledge dissemination. We have our own research team, the Grup de Recerca Bellesguard, conducting multidisciplinary studies on Bellesguard for the past fifteen years. Simultaneously, our in-house team, comprised of historians and journalists, conducts other research to publish a weekly article on our blog.
Quality, our aim is to ensure visitors have a unique experience when visiting Bellesguard. We prioritize customer service, the aesthetics and beauty of spaces, and the content of visits.
Sustainability and environmental care, advocating for responsible consumption, recycling of all waste, and locally sourced materials.
Solidarity, collaborating with various associations and non-governmental organizations to contribute our part in making the world a better place.
Lastly, our constant commitment to establishing synergies with all kinds of partners, based on the exchange of knowledge, talents, and abilities in favor of culture and art.