A day like today: Bellesguard during the confinement: Bellesguard Premieres Festival
By: Ferran Garcés
In the previous article we recalled the confinement and one of the initiatives that we undertook from Bellesguard, "The Voices of Bellesguard" to keep in touch with the public and at the time disseminate the great characters that have been part of the history of Bellesguard. But this was not the only project that arose during the confinement, today we want to talk about the Festival Premieres Bellesguard.
The "Festival Premieres Bellesguard" was based on the synergies between different cultural actors, a sector that suffered greatly from the effects of the confinement and the pandemic. Bellesguard produced a total of 14 concerts, with binaural sound, in different spaces of the estate, artists who had not been able to release their album could do so, in online format and reverse box office, and the Catalan Corporation of Audiovisual Media broadcasted the concerts. A collaboration that gave visibility and benefited all parties involved, and allowed us to continue to be active.
The concerts were of different styles: classical, modern and electronic and were published weekly during the months of July, August and September 2020.
In classical music we had the group Qvinta Esencia and their album "Marenzio Madrigales"; the duo Olga Kobékina and Sergi Vicente with "Al estilo antiguo"; Cosmos Cuarteto with "Metamorfosis nocturnas" and Bernat Padrosa with his work "Impresiones íntimas".
In Modern Music, the artists were Eduard Iniesta with his album "White Hole / Agujero Blanco"; Pedro Javier González Trio with "Trío"; Glaucos with "Todo es posible" and Biel Ballester Trio with "Gracias Subconscious".
And of Electronic Music, we have five sessions, live by Clase Sencilla; Qantic; Spacer; Velin and Sergi Shine.
The concerts are no longer online, but we share with you the website of the Festival Estrenos where you can find more information of what was the project.
The last concert, the surprise concert that closed the festival, was another initiative emerged from the confinement, a temporary union of great musicians under the name of Trencadís in a unique improvització session. They were: Xarim Aresté, Gerard Quintana, Marina Herlop, Pol Batlle, Adrià Cubells, Óscar Garrobé and Jaume Estalella from the group Ljubliana & the Seawolf and finally Pax Buyate and Ricard Sohn. Eduard Sant y Chalois spoke this way in the Jardí.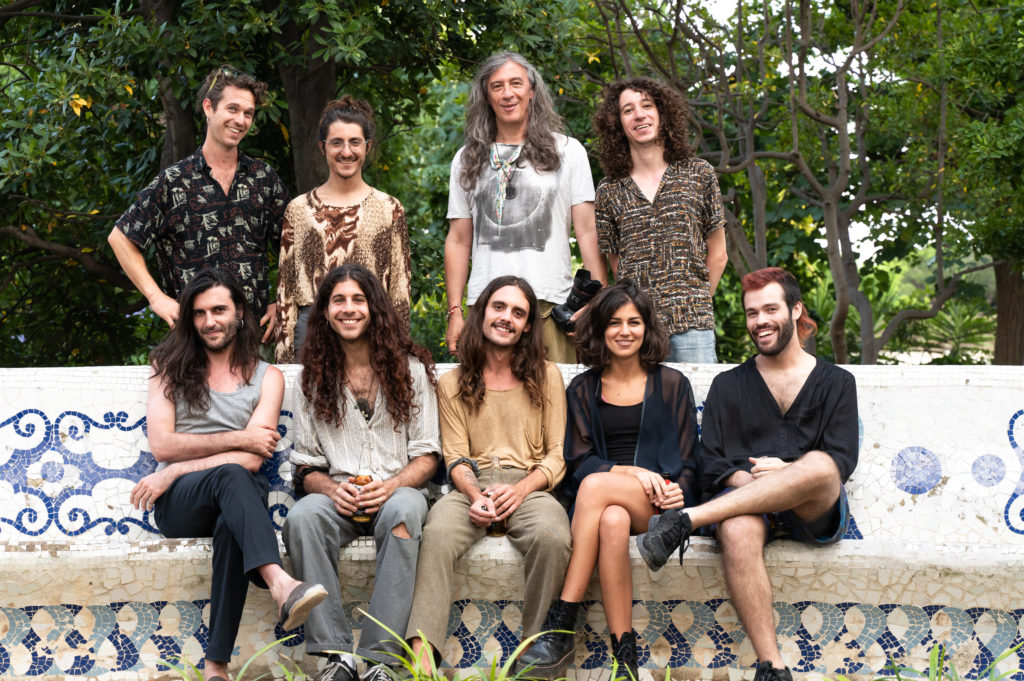 From Bellesguard we believe in alliances, synergies and joining forces to move forward powerful and valuable projects, so you will always find us with an open door and an open hand to establish collaborations.