The Torre Bellesguard by Antoni Gaudí according to WestJetMagazine
From May on, WestJet will have direct flights between Barcelona and Toronto and we will be happy to welcome Canadian people.
Read the full article in the following image: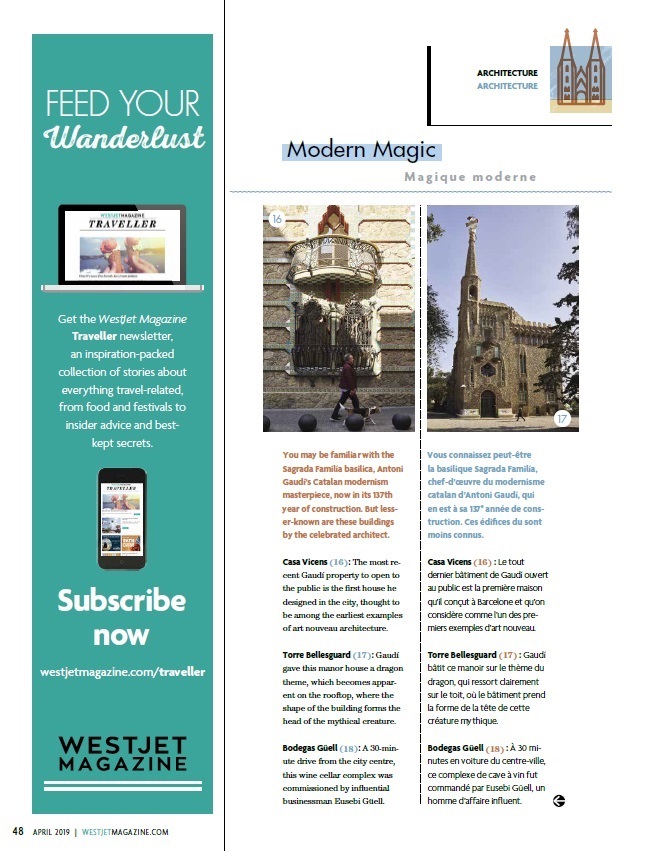 Do you want to discover why Torre Belleguard by Antoni Gaudí has been recommended? Visit the most personal building of Gaudí without queues or crowds.
Buy your ticket by clicking here.